What Is Acoustic Fencing And Does It Work?
Today we will be looking into one of Procter Contracts' most popular products – Acoustic Fencing, and answering the question… Does acoustic fencing work?
Acoustic fencing, does it work?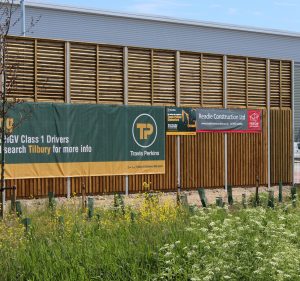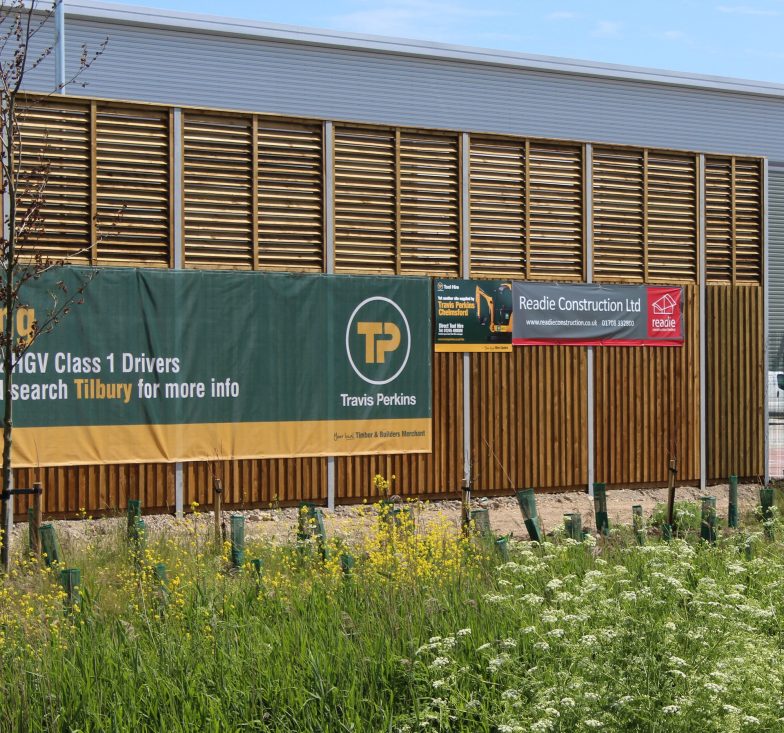 First things first, what is acoustic fencing and what does it do? Acoustic fencing is a type of soundproof fencing method used by many industries to reduce unwanted environmental and external noise pollution. Our design engineers at Procter Contracts have developed an array of highly effective soundproofing fences that reduce the acoustic sound pressure of noise pollution going into a person's ear.
In other words, acoustic fence panels reduce noise. Our acoustic fencing systems can be installed to use against the environmental sound waves that are generated by excessive and unwanted levels of noise vibration – these noise vibrations are typically caused by high volumes of vehicles, people and machinery. Noise pollution can be found in and around many urban UK cities- from excess residential garden noise, ear-splitting commercial & Industrial machinery noise, to extremely loud sports venue, railways, airports and motorway road noises.
Noise pollution is a potential and costly health hazard.
Busy roads and motorways have a large number of vehicles that move simultaneously and can cause an enormous level of noise to surrounding industrial and residential areas. Unbearable noise pollution from whistles and engines of railway trains can be extremely harmful to human ears. As well as noise associated with building construction, mining, road building, industrial and manufacturing. Noise pollution such as these can be associated with and become a health hazard that can lead to hearing loss or at worse deafness.
How effective are our Pro-Acoustic fencing products?
Procter Contracts acoustic fences work by soundproofing and reducing environmental and external noise pollution that would otherwise affect residential streets, commercial & industrial buildings, sporting venues, railway and motorway facilities.
To explain to you how effective Procter Contracts acoustic fences are – when wearing hearing protectors in combination with earplugs and earmuffs, the combined hearing defence would provide a noise reduction rating of approximately 32-decibels – the same noise reduction level as our Pro-Acoustic fencing products.
Reduce the noise with Pro-Acoustic fencing!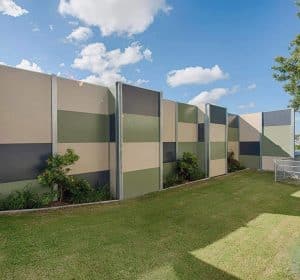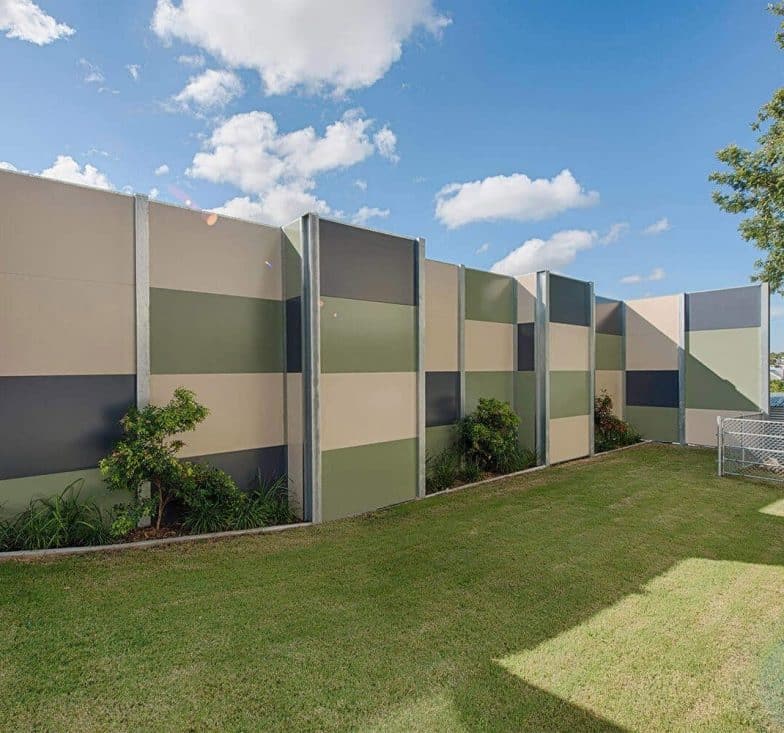 By using our Pro-Acoustic fencing systems you would be able to reduce a typical 90-decibel (extremely loud busy road) noise pollution down to a moderate to faint 32-decibel noise level.
Over the years Procter Contracts have designed many acoustic fencing and barrier products that provide up-to 32 decibel attenuation and are designed to satisfy stringent standards – tested and compliant with BS EN 1794-1 and BS EN 1794-2 British Standards.
Using Procter Bros' 275-year heritage Procter Contracts have engineered, designed and built a number of different types of acoustic sound barrier fencing for an array of prestigious clients. One of our recent acoustic fencing client projects involved BBC Studio – Procter Contracts were commissioned to design, build & install an exceptionally strong, custom-built seven-metre tall – acoustic sound barrier screen. The acoustic barrier fence was built to keep out environmental noise (high winds) as well as external noise pollution (caused by the surrounding people, vehicles & machinery). For more details about our BBC acoustic project and other acoustic fence projects click – Acoustic barrier fence case study – BBC.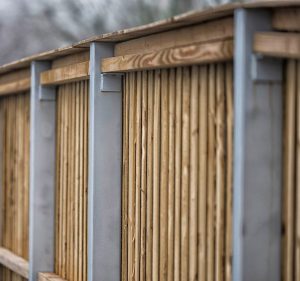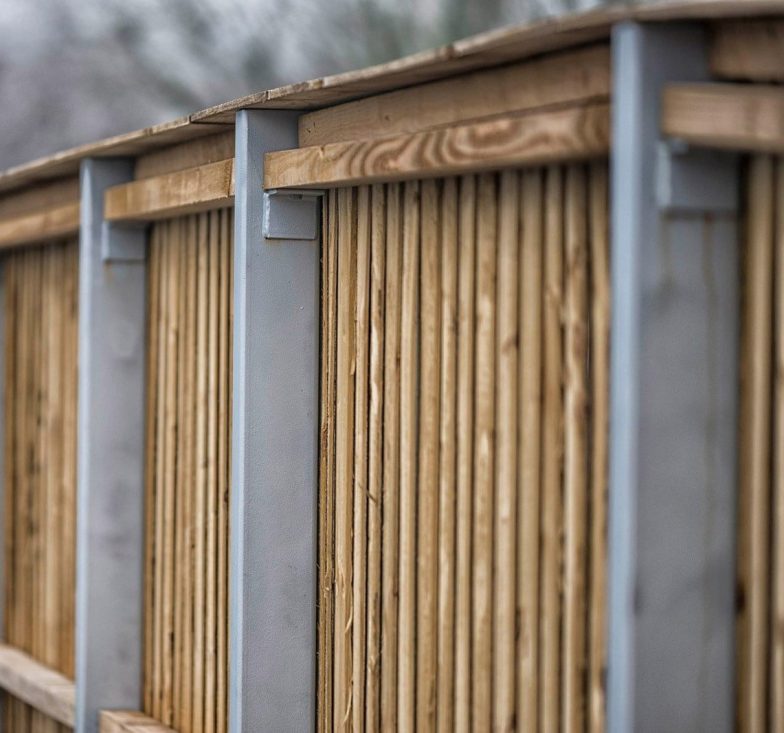 Procter Contracts offers a choice of either – timber acoustic fence designs or maintenance-free composite (reinforced recycled fibre – plastic acoustic fencing). And material specifications can be provided in either reflective or absorption noise control.
For a free quote or a copy of our brochure – Call Procter Contracts – acoustic fencing team today!
Procter Bros is a UK national company that operates four business divisions: Procter Contracts, Procter Machine Safety, Procter Supplies, and Procter Cast Stone. With Procter Bros proud 275-year historical heritage you can be sure that Procter Contracts is the company with the knowledge, skills and expertise in manufacturing, designing and installation of acoustic fencing systems.
Stay up to date with the latest trends and products