School fencing cost savings achieved without compromising security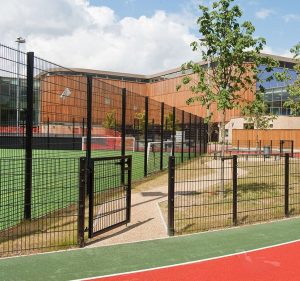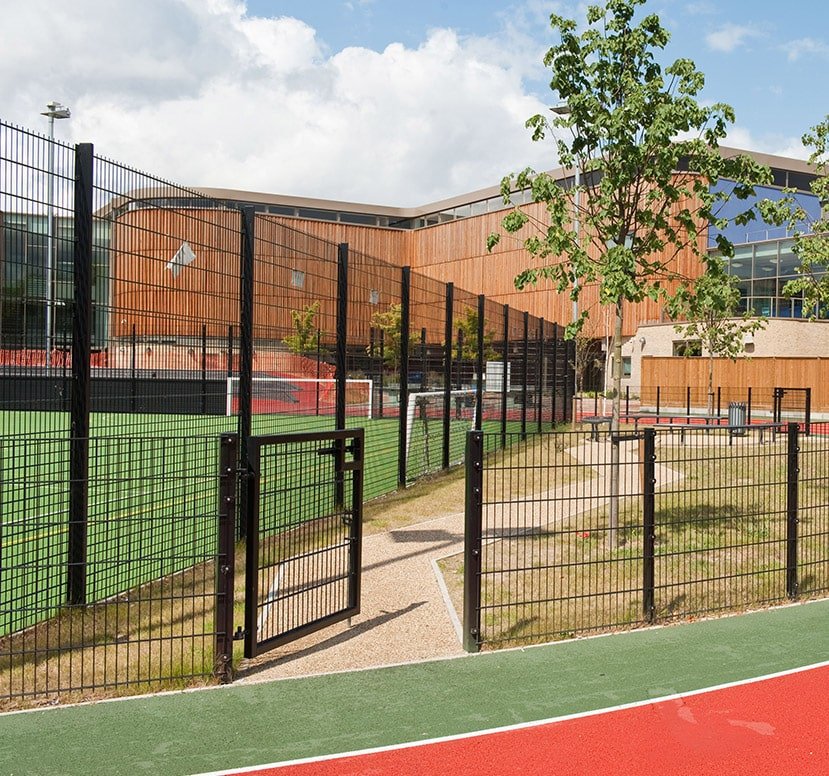 It is possible to achieve school fencing cost savings without compromising security or aesthetics, writes Jeremy Procter, the Managing Director of Procter Fencing Systems.
Although the Building Schools for the Future programme has been terminated, the government is adamant that it will continue to invest in schools, albeit with a strong emphasis on value for money. Meanwhile, existing schools are under pressure to maintain security so as to minimise the risk of theft, vandalism, arson and unwanted visitors who might pose a threat to pupils and staff.
School fencing and gates have an important role to play in security, acting as a deterrent, preventing some intruders from entering, and giving time to enable prospective intruders to be detected and apprehended.
When specifying fencing for schools, several factors have to be taken into account: the level of security required, the aesthetics (schools must remain welcoming for pupils, teachers and parents) and the cost. This can be a difficult balancing act, especially when schools are being told that they must save costs. Nevertheless, it is not inevitable that saving money on fencing will result in unattractive or insecure fencing, as there are several more imaginative ways to save costs. 
As with any perimeter security project, the first step is to undertake a risk assessment in order to establish the threats and the level of security required. This is not straightforward, and it is important to get this right: specify inadequate fencing and the result could be unwanted visitors, vandalism, theft or even arson; specify too high a level of security and the costs will rise. If in doubt, engage a security consultant who can advise on all aspects of security, as fencing must work in concert with additional security features such as lighting, CCTV and access controls.
In addition, the risk assessment might identify areas that do not warrant a high level of security, so different types of fencing can be specified for different areas in order to avoid unnecessary expenditure. Alternatively, if high security is only necessary for certain areas, it might be that lower-specification fencing can be erected throughout, with additional security measures used to boost the security of the high-risk areas.
Sportsground fencing also tends to have different requirements so that, for example, lower-cost chainlink fencing can be used around a tennis court whereas mesh panel fencing might be more appropriate for areas where security is the main concern.
One aspect of the fencing that influences the level of security provided is the height, although there is generally a trade-off between height and cost. Fencing is available in a range of standard heights, which will be more economical than specifying non-standard heights. Once again, this decision needs to be based on the results of the risk assessment and any advice received from security or fencing experts. Similarly, standard colours cost less than non-standard finishes.
Fencing can only ever be as secure as the weakest point, and that is often the access points (usually swing gates or sliding gates). Not only is it important to minimise the number of access points (which has the added benefit of saving cost) but the hinges, locks and other fittings need to provide the level of security determined via the risk assessment.
As with any project, it is good practice to obtain competitive quotes from multiple suppliers. However, when reviewing tenders, be sure that you are comparing 'like with like' because some companies will use low-quality fencing products that requiring ongoing maintenance or simply do not provide the level of security required. For example, mesh panel fencing is available in a wide variety of styles, with different mesh sizes (a bigger mesh is easier to climb and to cut through), different wire diameters and different finishes (galvanising and powder coating provides a combination of long-term protection and good aesthetics), and the posts and fixings can vary considerably (once again, consider the security, aesthetics and longevity of the alternatives proposed). In addition, note that some fencing companies manufacture and fencing and provide an installation service, whereas others are simply installers who buy-in materials as required and, therefore, have less control over the quality.
Fencing is a more complex subject than many people realise, and it has to be considered as part of the school's overall perimeter security. Where other measures are being installed – such as CCTV – it is often possible to achieve school fencing cost savings without compromising security as a whole. However, it is always best to discuss the options with security and fencing experts because attempting to save money in the wrong place can be a false economy.
Procter Contracts has accreditation as an installer under the Secured by Design scheme and has published a free guide, Fencing for Schools, the specifier's guide to perimeter security fencing for schools, to explain the pros and cons of different types of fencing, as well as the other factors to consider when specifying fencing and complementary security measures. The guide will be of benefit to anyone interested in achieving school fencing cost savings and is available directly from the Free Downloads section of the Procter Contracts website. Alternatively, email [email protected]
Stay up to date with the latest trends and products