How do I know I can trust Procter Fencing Systems?
How do I know I can trust Procter Fencing Systems?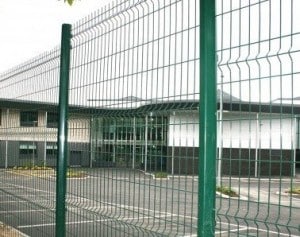 We have been in the business for over 100 years and this gives us almost unrivalled experience and expertise.Seriously though, it's a fair question – Here are 10 good reasons why you can trust us here at Procter Fencing Systems for all your fencing needs, no matter the size… BIG or small!
We have a culture within Procter Fencing Systems which, though we say so ourselves, is exceptionally customer focused and in every sense of the term. We never walk away.
As an independent company and one which isn't locked into certain types of fencing, we always propose the optimum fencing and gates solution for the customer and not just one which suits us.
Our fencing installers are highly trained to fully support our products and services, with this ethos backed by audited quality control procedures to BS EN ISO9001:2008.
We have a total commitment to health and safety with CHAS, Achilles and UVDB Accreditation.
Previous and high profile projects we've completed include the conversion of Highbury Football Stadium, Manchester United FC Training ground, Cardiff FC Leckwith Stadium, the famous gates at Kensington Palace and the entire perimeter fence at Bristol Airport – clearly these projects provide a measure of our experience, expertise and professionalism.
We're not 'just' fencing contractors – we advise on fencing and gates, manufacture fencing and gates, identify the solution, then expertly install it all.
We'd never say that problems don't occur – the nature of any construction-related industry will ensure they occasionally do – but what we can say is that our unique culture and level of experience will mean we'll quickly rectify them.
All our work carries a full guarantee with some products carrying extended warranties for up to 10 years.
We respond to any question, enquiry or problem etc. quickly and efficiently – it's all part of how we work and the outstanding service we aim to give to our customers.
For more information on all Procter Fencing Systems services E-mail : [email protected] or call us.
>> Next: Procter Contracts available through RIBA NBS System
>> See All Procter Fencing Systems News
Stay up to date with the latest trends and products