Sliding Gates Offer Distinctive Advantages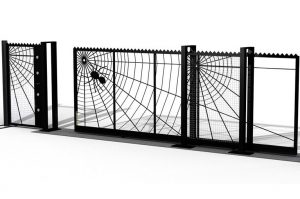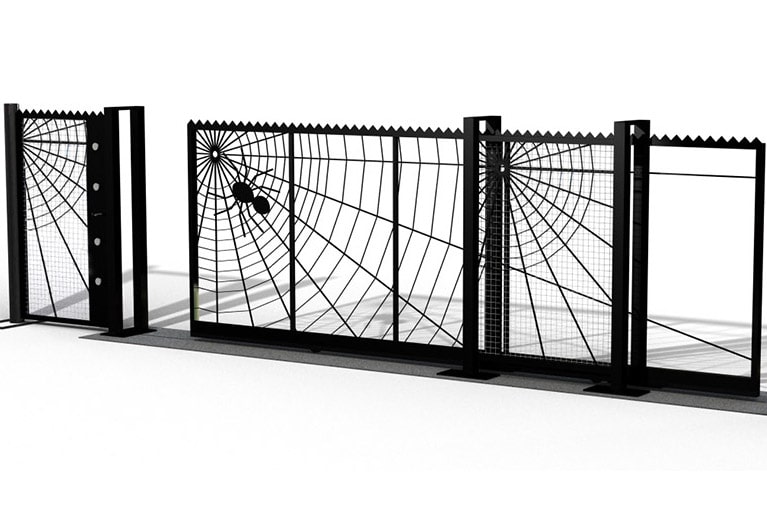 Procter Contracts has launched a range of high-quality, attractively designed sliding gates that take up little space when open and offer a cantilever option that requires no track or rail to be laid across the roadway. Designated the Pro-Glide range, the gates are offered in a variety of sizes, styles and material specifications to suit different applications. In addition, customers have a choice of access control system and safety measures. Procter Fencing Systems undertakes all site surveying, design, manufacture and installation, thereby ensuring that strict control is maintained over costs, quality and delivery schedules.
Designed to provide robust, long-term and secure access control, Pro-Glide sliding gates are manufactured using a fully-welded steel construction. Customers can select from a range of alternative infills, including palisade, balustrade, welded mesh, sheet metal panels or ornamental designs. The main support structure is fabricated from four round-section tubes. This is complemented by similarly designed receiving posts for the opposite side of the entrance and optional swing pedestrian access gates. While the standard finish for all components is hot-dip galvanising with tough polyester powder coating, special finishes can be provided on request.
All Pro-Glide sliding gates are available powered by either a low-maintenance electro-mechanical or electro-hydraulic system. Power units are fully sealed and highly reliable regardless of the weather or environmental conditions. In all cases, a manual override is provided to permit opening even in the event of a total power failure. Access control can be by means of induction loops, radio control devices, card readers, keypads or push buttons. Furthermore, to ensure the safety of personnel and vehicles using the gates, customers can specify devices that range from warning lights and photocells to video control and traffic lights.
Individual standard tracked or cantilevered gates are manufactured in widths of 3m to 10m and in a range of heights up to 3m. Bi-parting pairs of gates can be installed to give a wider opening, or custom sizes can be produced to order. All gates, whether standard or bespoke, come with a 12-month warranty.
As well as the Pro-Glide sliding gates, Procter Fencing Systems also designs, manufactures and installs compatible fencing systems to provide a complete perimeter security package. Fencing is available in a variety of specifications, such as chain link, welded mesh panels, vertical bar railings, palisade or to bespoke designs. With over 100 years' experience in fencing and gates, Procter Fencing Systems is able to apply traditional skills and modern technology to the design and manufacture of security systems that match the needs of architects, specifiers and contractors. Because all processes are controlled in-house, Procter Fencing Systems can design, manufacture and install standard or customised systems extremely rapidly.
Download a free PDF guide to Pro-Glide Sliding Gates, or to discuss a particular application, please email Procter Contracts.
Stay up to date with the latest trends and products