Procter Bros are a CHAS Accredited Contractor
Procter Contracts are delighted to hear that our recent assessment to renew our CHAS status (Contractors Health & Safety Assessment Scheme) was once again successful and we continue to be accredited contractors.
Our requirements to pass CHAS involved stringent health and safety assessment process – an independent CHAS auditor, who assessed our risk assessments, examined us and our working methods to ensure our clients and workforce work in a safety compliant environment.
CHAS certification assists buyers and suppliers in the process of health and safety competence assessment in the UK. Our on-going CHAS safety certificate for Procter Contracts will be assessed yearly to obtain continued CHAS accreditation.
Procter Contracts CHAS accreditation will help our clients (buyers) by reducing the lengthy process of assessing our health and safety standards individually- thus removal of inconsistencies and saving potential buyers time & resources. And it will in-turn help us by reducing the time consumed processing, completing and submitting full details of health and safety processes on each project we compete for.
Hywel Davies, Divisional Director of Proctor Contracts, said – "Our continued CHAS accreditation shows our on-going commitment to health and safety and will be a valuable certificate when competing for new business."
The Contractors Health and Safety Scheme (CHAS) were incorporated in 1997 to improve health and safety standards in the construction industry across the UK. And Procter Contracts continue to be part of the trusted accredited CHAS contractors' database.
Please visit the CHAS web site – www.chas.co.uk – for further information about the scheme.
Proud of our 279-year historical heritage Procter Bros is a UK national company that operates four business divisions: Procter Contracts, Procter Machine Safety, Procter Supplies, and Procter Cast Stone. You can be sure that Procter Bros is the company with the knowledge, skills and expertise in manufacturing, design and installation of fencing systems, machine safety, access control and cast stone products.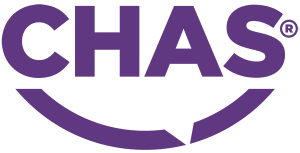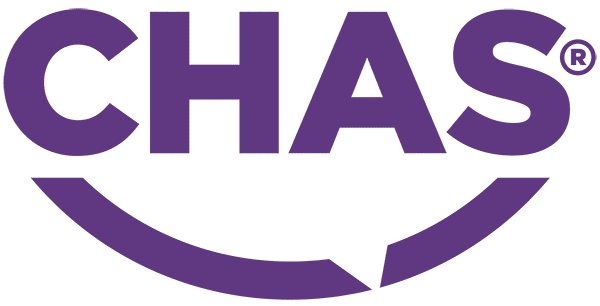 Stay up to date with the latest trends and products