Electric Gate Servicing & Maintenance
Home
> Electric Gate Servicing & Maintenance
Electric Gate Maintenance
Automatic gate maintenance is essential in order to ensure the safety features are functioning correctly and to prevent in-service failures that could cause major disruption to day-to-day operations at the site where the electric gate is installed.
Depending on the usage pattern, mode(s) of operation and business criticality, electric powered gates should be serviced, maintained and repaired at least once every six months. Procter Contracts offer three levels of standardised automatic gate maintenance checks:
Gold – 4 yearly site visits recommended for up to Up to 45 cycles per day Every 3 Months
Sliver – 3 yearly site visits recommended for up to 30 cycles per day Every 4 Months
Bronze – 2 yearly site visit recommended for up to 15 cycles per day Every 6 Months
* All travel and labour costs included. Any parts required will be charged at an extra cost.
How often you should service your gate will depend on how many cycles the gates perform. This is the number of times the electric gate opens and closes. Generally speaking, low usage residential electric driveway gates should be serviced at least 1-2 times per year; medium usage automated car park gates for an apartment block should be serviced at least 3 times per year; and heavy usage commercial automatic gates require the most frequent amounts of servicing of at least 4 times per year.
In addition to offering electric gate repairs to our supplied products, Procter Contracts are equally happy to maintain gates designed, manufactured and installed by other gate contractor suppliers – subject to an initial gate inspection checklist.
Our preventative maintenance service includes inspection and lubrication of mechanical components, and inspection and testing of safety-related devices in line with current guidance from the HSE and the Powered Gate Group of the Door and Hardware Federation. In accordance with the DHF Best Practice Guide, all of our engineers are DHF (Door & Hardware Federation) approved and are 17th edition qualified electricians.
If you would like to discuss the repair, upgrade or maintenance of your existing Automatic Gate, please call Procter Contracts on 0800 294 4177 and our security gates and fencing team will be happy to help.
Why have Automatic Gate Maintenance?
Regular maintenance not only ensures that your gates are safe and compliant with the latest legislation, but also reduces the chances of any potential issues that could have an impact on the day-to-day running of your business.
Our maintenance agreements are designed to keep disruptive downtime to a minimum as well as minimising health and safety risks and costs.
To comply with the UK's Health and Safety Executive (HSE) Standards, gate manufacturers recommendations and to ensure that your motorised gate remains in good working condition, it is therefore vital that your automatic gates are regularly maintained.
Benefits of Electric Gate Maintenance:
Budgeted maintenance costs
Identification of problems and repair before failure occurs
Less costly downtime with an efficient system.
Documented maintenance
Health & Safety compliant – meets current legislative standards
Safety parts are regularly checked, reducing your risk of accidents thus ensuring health and safety regulation requirements for workplaces are fulfilled and maintained
The prolonged operating life of your system
Service by trained engineers
Fully stocked vehicles with access to Procter Contracts quality repair products.
365 days a year, 24 hours, 7 days a week National coverage
Fast, reliable and professional service
Remainders of when your gate service maintenance is due
CHAS Accredited
What checks are carried out by gate maintenance engineers?
Depending on the type of gate, this could include the following:
Check overall system
Force testing
Check alignment of hinges
Check gate for any structural issues on frame
Inspect the gate whilst opening/closing
Full safety inspection checking photocells are aligned, safety edges are fully operating and the gate stops and returns on impact
Inspect for any oil leaks
Lubricate all mechanical parts
Lubricate hinges and pins
Check gate automation settings: speed, slow down upon opening and/or closing
Check manual release in case of power failure
Inspect earth cables and any other visible cable within and around the motor
Check access keys and key fobs
Check intercom systems
Inspect general overall condition of the gate
What gates do you maintain and repair?

Swing gates
Tracked gates
Bi-folding gates
Cantilever gates
Electric driveway gates
All types of automatic gates
All of our automated gate systems are designed and installed to the highest UK & European industry standards, and so too is our commitment to service maintenance and after sale care.
Our customers include:
Block management companies
Factories
Hospitals & Trusts
Supermarkets
Airports
Car parks
Stadium and event venues
Residential customers
"By signing up to a Procter Contracts Gate Maintenance service, you can plan and organize your complete maintenance program for the upcoming year – all in one simple step. In addition to efficiently organising your automatic gate maintenance, it also reduces your total cost of ownership and allows you to become HSE compliant"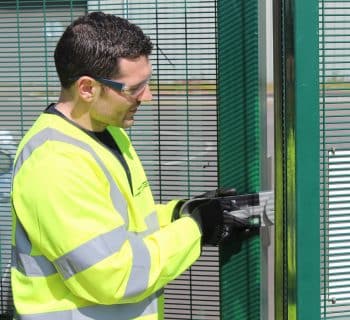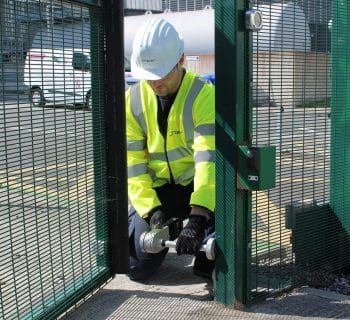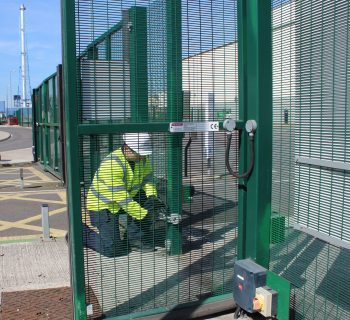 Procter Contracts are a professional company that meet HSE & European Standards for gates and fencing systems. Operating throughout the United Kingdom we are part of Procter Bros who have provided security and protection since 1740.
Procter Contracts specialise in security gates and fences and provide installation, repair and maintenance contracts for all of our motorised electrical gates.
Call us today for FREE advice on your Gate Maintenance or for a FREE Maintenance Contract quote. TEL:  0800 294 4177
Procter Contracts' Past Projects